Interview with Alexander Günsche from Tixys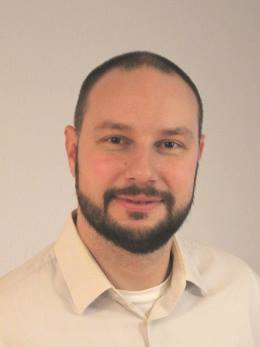 For several years Alexander Günsche's company has provided a full service booking system aimed for small and medium intercity bus companies. Customers like Onebus.de or Allgäu-Airport-Express use the system on their website.
In Germany and France about 80% of the bus tickets are sold via the Internet. In other markets like Italy, Croatia, Serbia or Poland the percentage is way smaller but heavily growing. We talked with Alexander Günsche about his product and the online ticketing for intercity bus operators in general.
How important is online ticketing for bus companies nowadays?
All kinds of goods can be bought on the Internet today. People expect that everything they need is available online – including airplane, train and bus tickets. Only a few years ago, most travellers would buy tickets at the counter or have travel agencies plan their journeys. Today, we see a strong migration to "self-service": Travelers buy tickets at home or via their mobile devices. They prefer to research online, compare services and compose individual journeys. This means that a bus company which doesn't offer online ticketing or is not present on search platforms such as busradar.com is basically non-existent for a large part of their target audience.
When did you first start developing online ticketing systems and why?
The first version of what is today Tixys was developed in 2007. At the time, there was no suitable product that would satisfy the very strict German regulations. The first client was a German airport carrier. We decided to create a generic solution and try to market it to other bus companies, because it wouldn't make sense to create such a complex product for just one company.
Unfortunately, there wasn't really a market for this product back then, so I decided to continue it as a side-project. In the meantime, I joined an e-commerce software company, where I learned a lot about online marketing and creating successful online shops.
In 2011, it became clear that the German public transportation law would be revised. It was obvious that there was a huge potential not only in Germany, but in whole central Europe, as Germany has always been a transit country for the continent. I decided to pick up the project, rewrite the software from scratch with lots of modern e-commerce features, and build a company around it.
Why should bus companies use your system instead of building their own?
Generally speaking, it doesn't make sense to create your own product when existing ones cover most of your requirements. Just like you don't build your own cars, cell phones, or office chairs. I would not generally advise against developing your own software. It gives you a lot of flexibility and power over an important asset of your company. However, creating your own software takes a lot of time and effort, it is expensive and risky. Many companies, not only in the travel market, underestimate the implications of such project.
First, it will take several months or even years until your self-developed solution is ready – and then another couple of months until everything is running smoothly. During this time, you will not make any online turnover at all. Considering that up to 80 percent of tickets are sold online today, you will lose a really big amount of money. A Tixys shop, on the other hand, can sell your tickets after a few hours of setup.
Calculating development costs is difficult: When asking a software company how much they will ask to develop a certain piece of software, they will usually make an offer for the initial development. They don't include hardware costs, server maintenance, updates, bug fixes and support. How much will that cost? Research shows that the initial development accounts for only 20 to 40 percent of the total life cycle costs. Speaking of support: What if a server crashes in the middle of the night? What if your customers can't buy tickets because of an issue with the payment provider? What if you plan a marketing campaign, but your server can't handle all the visitors? Considering all the hassle, you should have good reasons to develop and then operate your own software. As a rule of thumb, it only makes sense when existing solutions are missing essential features and it would be too expensive or impossible to add them. Now, comparing Tixys with other products, you will find that it does not only have an astonishing set of features, but it is also a proven and reliable solution. It is used by many German and European companies, selling hundreds of thousands of tickets every year. The booking and payment workflows have been optimized during the last years, based on extensive customer feedback.
So, if you want to focus on your core business and keep the costs under control, let Tixys do the ticketing.
You recently launched a free version of Tixys. What's the difference between the free and premium version and who should use it?
The Free version is made for companies who are just making the first steps in online sales. The goal is to make selling as easy as possible, while eliminating everything that isn't required for ticketing. And it is still a great tool with nice features like a mobile-optimized checkout.
On top of that, the Premium version offers lots of advanced features, which are common for modern e-commerce applications, such as web service APIs or pay-per-sale affiliate tracking. It also has many great features specifically for the public transportation market, such as yield management, agency sales and on-board ticketing. This version provides powerful marketing features to bus companies.
Both versions, Free and Premium, are connected to several major search engines like busradar.com, which allows bus companies to reach millions of potential customers from day one. I should also note that we do not push users of the Free version to Premium. If you have a Free shop and you're happy with it, we're happy, too.
How demanding is the free version for the client from the IT (technical) point of view?
It couldn't be easier: You simply register your shop through the Tixys website and you're ready to go. No need to install software or worry about server updates – all of this is handled by the Tixys team.
You can manage your shop through a web interface. All you need is some online experience. If you have a Facebook account or are familiar with online banking, you can handle a Tixys shop. Sure, it takes some time to learn a few things about the application's workflows and e-commerce in general. But we are investing a lot of effort to make it as easy as possible. And we have a great online documentation, written for non-technical users.
Can a client cancel the premium version and under which conditions?
Yes, very easily. The contract can be cancelled at any time, effective to the end of the following month. And, as our fees are only based on your turnover, it is in fact sufficient to stop selling tickets to avoid future fees.
Are you planning to include more languages in the future? E.g. the Serbian bus market is large, there are so many companies with international connections, but almost none of them offer online ticketing right now.
The platform is currently available in nine different languages. We can add new ones very quickly when we see enough demand. If we get requests from Serbia, or any other country for that matter, it will take us a few weeks to provide a translated version. So, please feel free to contact us and ask for new translations.
Created on 01/02/2016