In may, visit offbeat museums in Europe!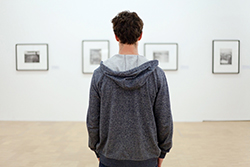 In May, culture and art are put forward all around the world and especially in Europe: the International Day of Museums and the European Long Night of Museums are scheduled for the 17th and the 20th of May. No excuse not to visit the best museums in Europe!
Of course, you could visit the Louvres Museum in Paris or the Prado Museum in Madrid but why not try something less classical?

Book your journey by bus and visit one of these offbeat museums in Europe :
Currywurst Museum – Berlin, Germany
When you think of German cuisine, currywursts – sausages in a curry sauce – probably cross your mind.
In Berlin, a museum is dedicated to this delicacy and tells its story and its role in the German and Berliner culture. All has been done to be as interactive as possible: you can touch, smell, listen,…and even eat a currywurst at the end of your visit.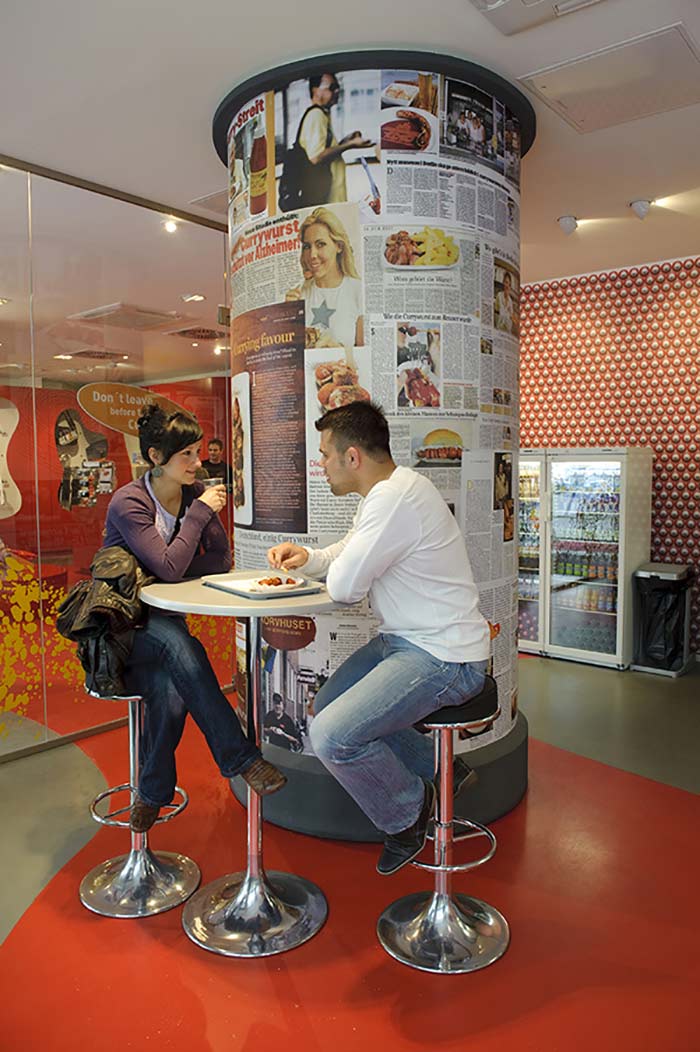 © Deutsches Currywurst Museum Berlin
You can take a trip by bus from Amsterdam to Berlin for less than 30€ and visit the famous Museum Island. It counts 5 museums including the Neues Museum where you can find the famous bust of Nefertiti.
Museum of Broken Relationships – Zagreb, Croatia
Who have never been heartbroken? The Museum of Broken Relationships shows a collection of genuine unsuccessful love stories in the form of surprising objects: a picture book, a shoe left by an ex, a bottle opener,… The Museum is so successful that the collection has travelled all around the world and has now landed in Los Angeles.
© Museum of Broken Relationships - © Nataša Njegovanović - Instagram.com/brokenships
Zagreb has also its share of interesting museums such as the Museum of Contemporary Art of Zagreb or the Museum of Naïve Arts. The Croatian capital city can be reached very easily by bus – with or without connections - from most cities in Europe: you can find a trip from Berlin to Zagreb, for example, from 41€.
Neon Muzeum – Warsaw, Poland
If you have decided to do some sightseeing in the capital of Poland, a great idea is to visit the museum of Neon, the "Neon Muzeum", in Warsaw. It is a fantastic time machine : the museum is a collection of old signs and restore Cold War Era neon signs and electro-graphic arts, mostly from the 60s and the 70s, some from very famous designers.
©Neon Museum - Instagram.com/neonmuzeum
A quick bus journey can bring you to Warsaw from many European cities : compare the prices on our search engine. There, you can visit many other very interesting museums such as the National Museum in Warsaw where you can find famous works of Botticelli or Renoir or the famous Museum of the History of Polish Jews.
Kunsthaus Graz – Graz, Austria
You cannot miss the Graz Art Museum : the building is a futuristic bulb building called the "Friendly Alien". Created for the Europe Capital of Culture celebrations in 2003, it has now become one of Graz's landmarks. There, you can find many Contempory Art pieces but also visit the (friendly) giant building!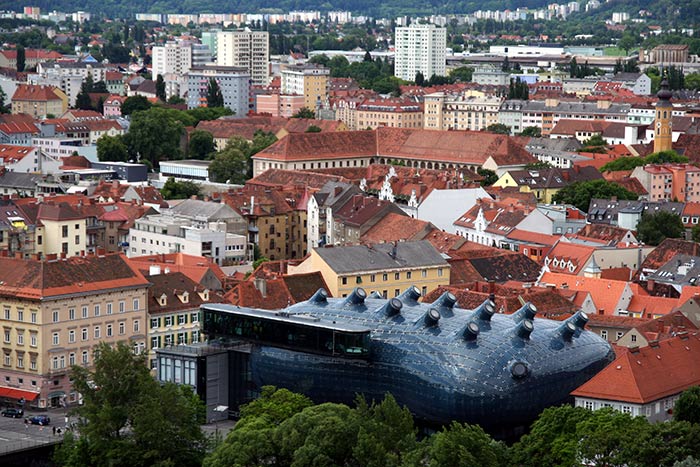 Graz, Austria ©boggy22 - depositphotos.com
For less than 10€ and in merly 2 hours, you can travel by bus from Graz to Vienna. In the capital city of Austria, you can find many amazing attractions including the Natural History Museum of Vienna, that is 250 years old, and exposes artifacts from old civilizations.
Museum of fairground arts – Paris, France
If you stroll along the banks of the Seine, you can pass by the Pavillions de Bercy. Do not hesitate to stop and visit the Museum of fairground arts. This quirky museum gathers funfair objects from the 19th and the 20th century including amusement rides, carrousels, merry-go-rounds and many other surprising artifacts.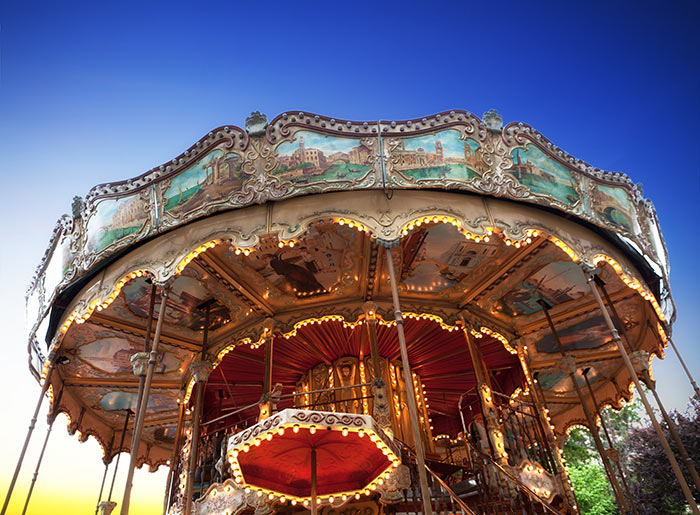 Vintage Carrousel at sunset in Paris ©WDGPhoto - depositphotos.com
If you want to discover this museum and Paris in general, you can find journeys by bus to Paris, starting from 10€. You could also visit the Louvres, of course, but also the "Espace Dali", an art gallery dedicated to Salvador Dali's work, in the heart of Montmartre.
Museu El Rei de la Màgia – Barcelona, Spain
You really want to be mesmerized? Visit the Museu El Rei de la Màgia – the Museum of the King of Magic – that gathers hundreds of artifacts of the world of magic. Whether you are 7 or 77 years old, you will also appreciate the magic shows by real magicians but also one of the oldest magic shop in the world where you can find the perfect gift.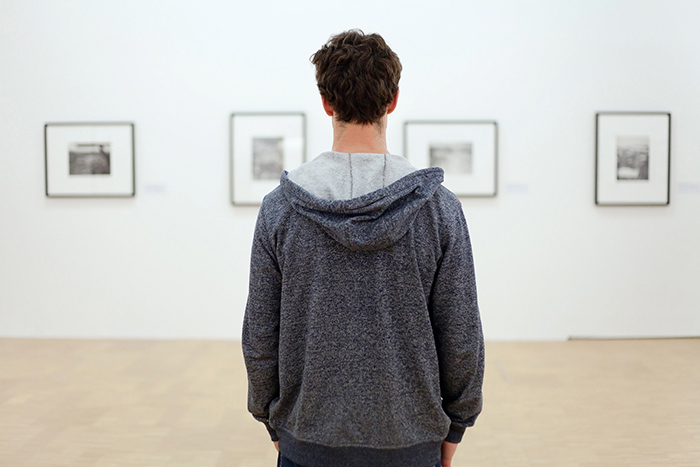 Man in the museum ©anyaberkut - depositphotos.com
Moreover, Barcelona has many attractions : the beach, architectural masterpieces but also museums such as the Picasso Museu that gathers an impressing exhibition of the Spanish born artist. Find your perfect journey to Barcelona on Busradar.com and see it by yourself!
Created on 17/05/2017